Outlet Exclusive: Extra 20% off $100 @ Under Armour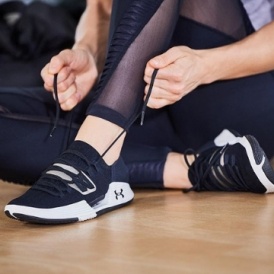 Calling all athletes! A new sale just arrived at Under Armour Canada, and it's just the thing to help you get back on track.
For a limited time, you can save an extra 20% on outlet orders of $100 or more when you enter the promo code SPRING20 at checkout.
It applies to all Canadian and US outlet orders, and the 20% discount will be applied to the prices you see in red. That means you can pick up a UA Vanish Mid Studio Sports Bra from $22, when it's part of a $100 order.
I couldn't find a set end date for this sale, but since it's listed as a Spring Break deal, I can't see it lasting past March – so you might want to get shopping while you still can. Orders over $75 ship free.
If you like this, you may like these...