Town Shoes: Hush Puppies Strappy Wedges $39.99 (Was $100)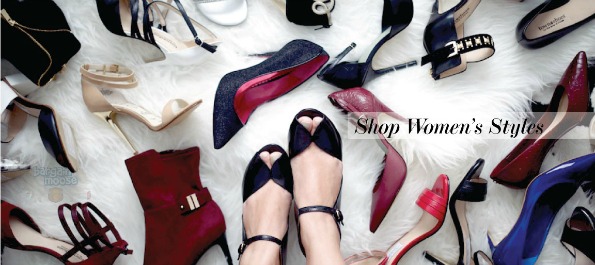 Town Shoes Canada has a couple pairs of the Strappy T Wedge by Hush Puppies on sale for only $39.99. That is 60% off the original price of $99.95.
I know you are not shopping for summer sandals at this moment but right now is the best time to buy summer footwear. It is end of season as we just hit fall a few days ago. This is the best time to buy sandals, flats, wedges, and bright coloured heels.
The shoe comes in two colours. The multi-coloured pair features a black/white speckled heel strap and lavender, white, and beige straps across the foot and ankle. The black pair is pretty much a plain black upper with a more colourful wedge.
Hush Puppies are known for their comfortable shoes, and I am sure these are no exception. The multi-coloured pair features a nubuck upper, 4" cork wedge heel, and a rubber outsole for durability. That outsole is pretty thick too, which acts as a shock absorber when your foot lands on pavement.  The adjustable ankle straps provide a tailored fit to your foot. The black pair is different. They feature a leather upper with what looks like a thatched wedge heel.
Sizing in these wedges is just amazing. If you are a woman and have feet, you can pretty much buy a pair. Both colours are in stock in all their sizes. The size range starts at size 5 and goes up to size 11. Half sizes are included for most the sizes excluding 10 and 11.
Honestly, Town Shoes was sort of a neglected web store for a few years on Bargainmoose. I do not know if we just forgot about them or if they did not have that great of sales until recently. However, since I rediscovered them a few days ago in my wanderings, I found out they have some pretty awesome sales going on and should definitely be on your radar.
Town Shoes offers free shipping on orders of $70 or more. For orders under this minimum, shipping is just $8. You can also receive free shipping to your local store.
There are also two other shipping offers. Shoe Lovers Reward Members receive free shipping on $35. If you are a Shoe Lovers Rewards VIP member, you will receive free shipping on any order with no minimum. You can learn about the programs here.
(Expiry: Unknown)