The Shoe Company Canada: Red Tag event 60% off PLUS 20% on second item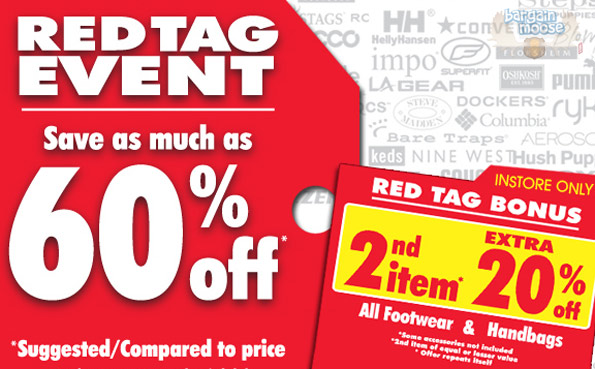 The Shoe Company Canada is having a red tag event, with up to 60% off. And when purchasing a second item, there is an extra 20% off.
I was glad to see a pair of riding boots, perfect for dressing 'cow-girl' during rodeo season. When dressing for horse-backing, mucking around barnyards, zoos and roping arenas your footwear is important. I like to wear footwear that can afford to get a little mucky and not get my toes yucky from using my favorite footwear; sandals. My cowboy boots need replacing and the Gossip women's riding boot, which has side zippers and rubber soles, seem perfect. They compare price at $100, now $69.99 and come in brown or black. To increase my savings of an additional 20% off, I chose the black and white, XOXO sandals, which compare priced at $80, now $49.99.
Some points to note:

(Expiry unknown)