Take up to 78% Off Footwear & FS on $99 @ Naturalizer Canada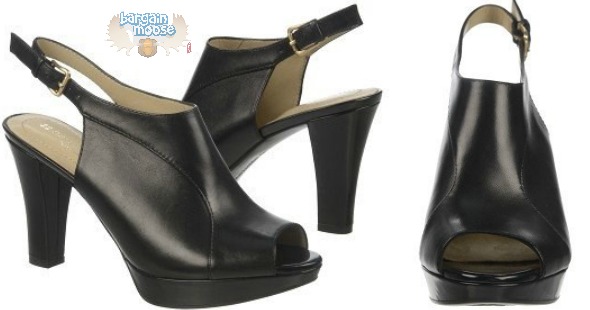 Naturalizer Canada wants to celebrate the upcoming Spring season with some great deals on shoes, boots & more. For a period of time, you can shop at Naturalizer.ca and take up to 78% off the prices of footwear for all seasons. You can get free shipping if your order totals $99 after discounts as well.
Whether you're shopping for flats, boots or heels, you can take up to 78% off the original price during this Naturalizer Canada sale. I know I am personally in need of some Spring and Summer footwear, so I have enjoyed browsing through this particular sale.
If you are in the mood for a good pair of dancing heels, the Fulton heels are adorable. These heels would have cost you $110, but during this Naturalizer sale you will pay just $29.99. The taupe colour is shiny and would look great with almost any outfit. I would pair these shoes with a cute Summer dress or capris and a blouse.
If you are looking for a more boot type heel, the Annabell boots are fancy and look quite comfortable. Instead of paying the regular cost of $160, you will pay just $49.99. These boots come on oxford brown leather as well as black. Many sizes seem to be available still, so snag these boots while you can. You can either dress up these boots or wear them more casually with jeans and a nice top. They are also non-slip so if you work as a waitress, these shoes may be suitable for your work place too.
As Spring and Summer arrive, you may even want to gather your girl friends and go dancing. Put on your favourite little black dress with these Kallie heels, and you will be the show stopper for sure. These sexy heels were $120, but now you will pay just $39.99 during the Naturalizer Canada sale. These heels come in either oxford brown leather or black but the black version is $59.99 instead of $39.99. The black Kallie heels also have a few more sizes available to choose from.
Naturalizer.ca also offers free shipping on all orders over $99, so your best bet is to throw a couple pairs of nice shoes into your shopping cart to save even more money. Shipping would otherwise cost you $5 for the first item and then $2 for each additional item in your order.
(Expiry: Unknown)