SportChek Canada: Big Brand Footwear Sale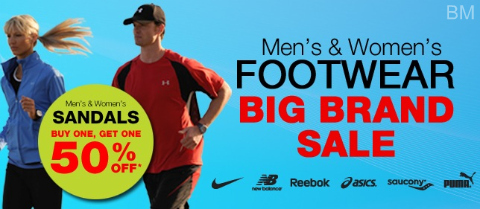 SportChek is having a sale on some of it's 'fanciest' brands of footwear. You can find brands like Saucony, Nike, Asics and Adidas. Prices shown reflect discount.
They are also having a BOGO 50% off on sandals:
Don't forget their BOGO 50% off junior shoes and the minimum 40% off golf shoes.
To go inside those shoes check out the BOGO 50% off sock deals for men, women and juniors.
Just so much foot action going on!