Slippers on Sale from $9.74 @ The Bay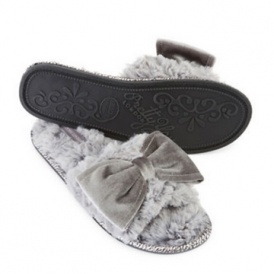 Bay Days might be winding down, but you can still shop plenty of awesome deals at The Bay this weekend – like slippers on sale from $9.74!
There's nothing better than treating to your feet to warm and fuzzy slippers in the winter!
I'm thinking of picking up these California Moonrise Women's Cozy Slipper Socks. There are five different colours, and I'm really tempted to get them all!
And if you're looking for something to wear on Christmas morning, Pretty You London has Santa Mule Slippers and Snowman Mule Slippers for $29.40 each, down from $42!
Little Blue House kids' slippers are also on sale for $15.40 a pair! Check these styles out:
Orders over $45 ship free if you use your HBC Credit Card. Other orders over $99 ship free.