Plenty Canada: 50% Off Steve Madden Sandals Now $32.50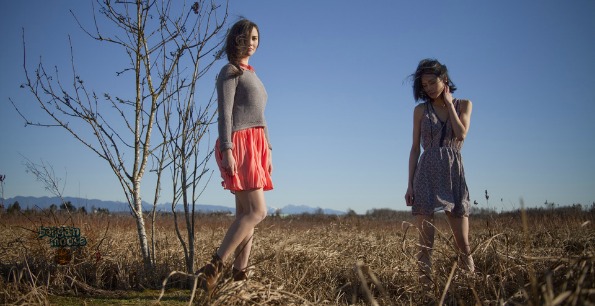 Enjoy the bounty at Plenty's summer sale with 50% off all spring and summer merchandise. In the sale, I found a couple pairs of Steve Madden Sandals for only $32.50, originally $65 a pair.
There are two different styles of Steve Madden sandals to choose from in this sale.
This is a simple sandal in a beautiful shade of coral. The leather upper features a heel cup and a broad adjustable strap across the ankle and across the top of the foot for security. These are available in sizes 8 and 9 currently. I decided to price compare these sandals as they are a brand that I have seen other places carry. I found the same style of sandals, but in black, at Shop.ca on sale for $48.95. At Plenty, you will pay only $32.50, which saves you $16.45 off of Shop.ca's sale price.
Steve Madden Gran Turk Elastic Sandal
Elastic sandals are totally not my thing, but other people certainly like them because they keep buying them, so they keep getting made. I suppose it is the simplicity of slipping on your shoe without worrying about buckles or adjusting for tightness that makes elastics so appealing. Elastic sandals are also super comfortable if you tend to get tired or achy feet. Originally $65, these are a nice deal at only $32.50.
There are many other deals in Plenty's summer sale because everything is 50% off! This Monk & Lou Mimi Colourblock Tunic interests me because the top is really long in the back. I could pair it with my tights as it covers the butt region. The tunic comes in three different colour combinations: black/blue, grey/white, or sage/grey. There are many sizes still available and the price is good. Originally $42, the top is on sale now for $21.
I ordered a new wallet this month, and I am still waiting for it to arrive. If you need a new one then click through to view the Colab Yellow Ostrich Wallet that was $36 and is now $18. Yellow might not be everyone's idea of a great wallet colour, but if your purse is black then this wallet will really pop. Yellow and black always look amazing together. Blue and yellow work really well together too and the inside of this wallet has blue accents. The outer wallet is made of PVC (no ostriches harmed).
Shipping is free on orders of $100 or more.
(Expiry: Unknown)