Nunn Bush Canada Promo Code: Dual Comfort Sandals Only $40 (Was $80)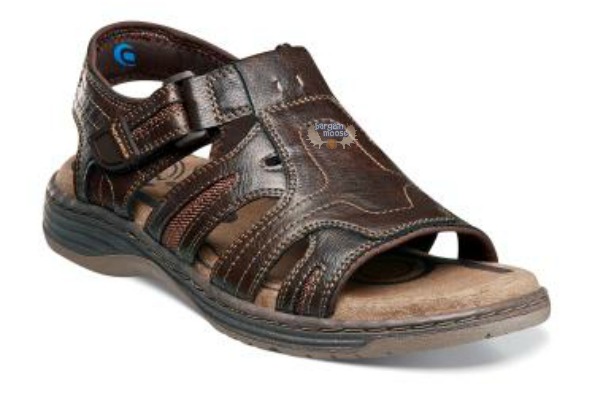 Get 50% off select dual comfort sandals at Nunn Bush with promo code.
Click here to shop @ Nunnbush.ca now
Coupon Code: CANADA14
Discount: 50% off
Expiry: 3rd July 2014
Today and tomorrow only, you'll score a whopping half off select sandals for men. This deal comes at a perfect time for me and I'll tell you why. Do you know what my husband wore to the cottage with his bathing suit? Dress shoes! He claims he doesn't like sandals but I told him he looked ridiculous and that really couldn't be comfortable. Never mind the fact that dress shoes aren't meant for the beach and they'll be wrecked faster than he can say boo. I think the real problem is that he doesn't have a good looking and durable, as well as comfortable pair of sandals.
All of these sandals are now only $40, with a regular price of $80. There is a video explaining how the dual comfort sandals work and if you are interested, you should watch it. What the dual comfort is, is a top layer created from memory foam and a bottom layer created from open cell foam. You could wear these sandals all day.
There are both closed toe and open toe sandals, depending on what you find most comfortable. I find my boys like the closed toe style better because they are always smashing their toes into stuff (my husband too), so this protects them. The Ripley style is my favourite and looks great in either black or either of the brown colours.
The Ritter is the open toed style and I absolutely love the tumbled brown. It gives the shoe a sexy vintage feel that is so in right now. Don't forget to stop by the forum for more Nunn Bush coupon codes and keep your feet happy. Shipping is free on orders over $75, so I would get wild and get one pair of each styles.