Naturalizer Canada: 49% Off Privo Bag (+ Up To 50% Off Many Other Items)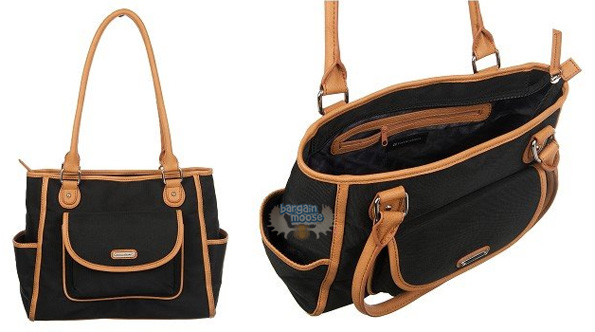 I am a sucker for a good deal on a handbag and the the Privo bag is no exception! It's on sale for just $39.99 at Naturalizer right now as part of their Semi-Annual Fit For You Sale.
As someone who strives to only buy clothes and accessories on sale, I'm particularly excited by the fact that this hand bag originally retailed for $79!
As a frequent user of buses and the subway, one of the very first aspects I look for in any hand bag is whether the main compartment can be fully zipped up to prevent anyone from trying their hand at stealing anything. Luckily, the Privo bag does indeed zip closed and the exteror compartment may also be snapped closed with a button.
There is also a smaller pocket on the inside that can be zipped closed. It's the type of pocket that I typically use to store make-up, but it would also make a good place for a wallet, especially for all those times spent on the bus or in the metro. Heck, you should probably always keep your purse closed just in case! Because of its very classic design, I also like that this bag could be worn with just about any outfit.
If you're looking for a comfy summer shoe, then I also spotted the Bomstad Clara available in the following colours: camel, white, pink or blue patterned. Apart of David Bromstad's collection, it's on sale right now for $29.99, down from $70 (57% off). What I like the most about it is that it features a gold piping detailing along with a non-slip outsole, the former of which would be particularly useful for anyone in the food business, especially since it also has a comfortable cushioned interior.
Shipping will automatically be a minimum of $5 for every order, with $2 for each additional item that you get.
(Expiry: Unknown)