Locale Canada: $25 Off Select Toms - Now $39.98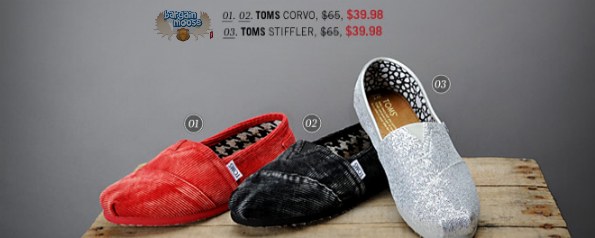 Locale is offering $25 off Corvo (red + black) and Stiffler (silver) style shoes. Originally $65 you can get a pair for only $39.98 + shipping. For every pair of Toms shoes you buy, a pair gets donated to a child in need.
Toms shoes are extremely popular at my university, it seems every kid had a pair. I have been wondering if it is because they are stylish, because a donation is involved, because they are comfortable, or some mixture of the above.
I have been considering getting a pair: especially if they are comfortable. the Black Corvo Toms are up my alley but I would like to know about their fit. Can any of our Moosers chime in?
Standard shipping is only $5, pretty reasonable.