Hush Puppies Coupon: Extra 60% Off at Outlet - Shoes Starting at $12! *HOT*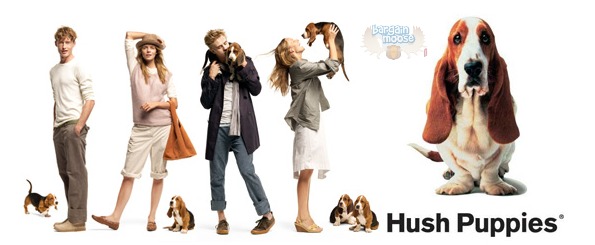 Hush Puppies Canada has an incredible coupon code for an extra 60% off anything in the outlet section of their website. Enjoy shoe deals that will blow your mind!
Click here to shop the Hush Puppies Outlet now
Coupon Code: 110414
Discount: 60% off outlet
Expiry: 13th November 2014
The 60% discount stacks on top of the sale prices already in the outlet section. You can get a pair of shoes for as low as $12 with this offer.
I concentrated on two deals to show you. The first is the greatest savings you can get dollar-wise. The women's Tevin Loafer was originally $230, and is now in the outlet for $99.99. The shoe comes in ivory leather and black suede or red and navy suede. This style was showcased at Melissa Nepton's Spring 2014 runway and is one of their higher-end designs. After coupon code, these shoes come down to just $40. You save $190!
Both the Limit CSA ESR Steel Toe + Steel and the Eiffel CSA ESR Steel Toe + Steel are on sale for $29.99 right now. They were originally $100 - $100 so you are saving a good chunk of money right away. However, once you apply the coupon code, they come down to just $12 a pair. While sizes are really limited for the Limit running shoe style, there are still a few left in stock. Surprisingly, the Eiffel Steel Toe still has all sizes available in espresso suede and a few left in the black.

I have shown right above how incredible these deals are; really, I should not have to blather on about it. However, I will. Those shoes that you are buying for only $12 are steel-toed. For anyone who needs steel-toed shoes for work, this is a pretty incredible chance to get a pair without it costing you hundreds of dollars.
The men's outlet section is also included in this sale if you can find anything still in stock. So much has already sold out. I did find the Halo Kilty shoes that were $225, are currently on sale for $119.99. After coupon code, they come down to $48. There are five sizes still in stock.
I am having some serious difficulties not buying half the shoes I am seeing right now - the prices are so incredible. Hush Puppies offers a flat shipping rate of only $9 per order regardless of how many pairs of shoes you order.
For this and any future Hush Puppies coupon codes, visit our coupon forum.