Hush Puppies Canada Promotional Code: 60% Off Everything!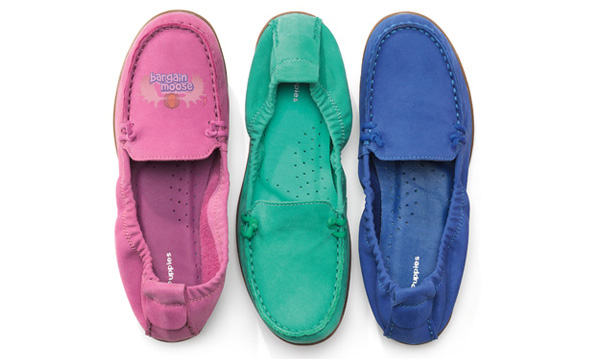 You best believe that this is a truly amazing deal: use the Hush Puppies promotional code below to save 60% off everything and yes, I do mean everything! From regularly-priced merchandise to clothing and even products in the outlet section... nothing is off-limits!
Click here to shop @ HushPuppies.com now
Coupon Code: TOGETHER514
Discount: 60% off
Expires: 1st June 2014
When it comes to large sitewide discounts such as these, I'm always highly skeptical of the fact that it does truly apply to everything, but I'm happy to report that it's definitely true in this case! I tried the code on this super comfortable looking Avada career shoes, which have already been slashed in price to a mere $29.99 (reg. $110) and they came down to just $12! That's an incredible price, especially since they were originally priced at $110 and are $43.94 at Sears!
Since wedges are still very much in fashion, I have been looking for a style that can be worn with just about anything for the summer and the Cores Qtr Strap ones can do just that. Newly released at Hush Puppies and available in either white, pink, teal or black, you can have them for just $40 instead of $100.
Check out the Flash Sale section if you or someone you know is in need of steel toe shoes. In my experience, decent-looking ones can be hard to come by sometimes as they all seem too big and clunky, but the Limit CSA ESR ones look just like regular shoes and can even be had for just $12 as they are already on sale for $29.99 (reg. $110).
Be sure to also add a Wish Puppy to your cart because for each one purchased, Hush Puppies donates $3 to the Make-A-Wish foundation and although regularly priced at $6, you can get this adorable plushie for just $2.40 instead.
The only drawback is that shipping is at a flat rate of $9 but can you really complain with such a big discount?