Free Shipping Is Back @ Nike.ca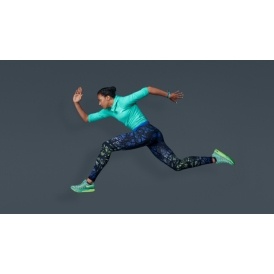 Not too long ago, Nike opened up their Canadian online store. I have been excited to shop there, but their free shipping minimum spend threshold was a little high for my liking. Luckily though, they have a fabulous offer available right now where you can get free shipping with no minimum purchase until June 7th 2016. Sweet, eh!?
This limited time offer is pretty nifty! Now you can shop the sale sections and not have to worry about needing to spend a specific amount to get free shipping. There are lots of sale items in the different sections on Nike Canada. You can get everything from apparel to footwear for the entire family.
With the warmer weather, our kids will be participating in soccer, track and field and so many other sports. If you have a girl between 8 and 15 years of age, then you may want to pick up one of these Nike Pro Hypercool Girls' Sports Bras which are on sale from $30 down to $20.99.
There are also some adorable toddler footwear available for a great price. Check out the Nike Waffle 1 Baby & Toddler Kids' Shoes which are on sale from $46 down to $24.99. They are available in both pink and blue.
I also needed a new pair of workout leggings for the gym, and am happy to have found these Nike Leg-A-See Just Do It Women's Leggings which are on sale from $52 down to $28.99. They are much more affordable than the Lululemon leggings I typically buy so let's hope they do the trick too.
The free shipping with no minimum spend is a deal in itself. This particular offer expires on June 7th, 2016 so you have quite some time to take advantage. Normally you would need to spend $250 or more to have shipping included - otherwise the flat-rate shipping fee would be $10.
Do you see anything that you need to buy at Nike Canada right now?
(Expiry: 7th June 2016)