Additional Sale on Outlet Prices @ Adidas Outlet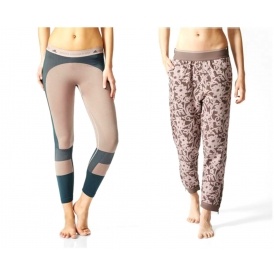 I am going to admit something so embarrassing here. Up until recently, I didn't even know that shop outlets existed online. I assumed that you could only find them in actual town locations. Thankfully, I was so wrong. Since then, I've been an online outlet guru. So when I saw this excellent 40% off outlet Adidas gear, I knew that I just had to share it with you, Moosers!
With the changing of seasons, Adidas needs to send their stuff to their outlet, meaning that the Adidas outlet needs to make room for new things. That's where this great sale comes in and we rejoice! Thankfully, a lot of this stuff is great for any season, such as these men's samba shoes, originally $100 now only $50, or these women's sneakers, originally $90 now on for $36. The sale also covers clothing, accessories and gear for both adults, and children.
Shipping for Adidas Outlet is free on orders over $50!
(Expiry: Unknown)