If you love essential oils, diffusers and natural remedies, you probably know how expensive can be. That's why it's important to save money while you can and why we put together this Saje Canada Sale Calendar!
Saje Natural Wellness is known for Kate's Faves sale items, but there are plenty of other ways to score a deal in their stores and online – so we broke down some of their biggest sale events, so you know exactly when to shop (and how to save a little extra money all year 'round).
Whether you're looking for a Saje promo code, upcoming sale dates or just a way to score free shipping, bookmark this page and check back often, so you can always score the best deals at Saje Canada!
Here's what's on sale at Saje right now:
How to Score a Sage Coupon Code
True, it's rare to see a Saje promo code. But when they do pop up, they're definitely worth grabbing and using while they're still active. Sage occasionally releases promo codes via their newsletter, so you might as well subscribe! Plus, you can always check out our own Saje Promo Codes page to find their newest deals.
Tips for saving money at Saje Canada
Shop Kate's Faves and Last Chance items
Saje Canada has not one but TWO sale sections – so the next time you shop online, you might as well head there first! Every month, Saje co-founder and CEO Kate Ross LeBlanc curates a list of Kate's Faves, a handful of different products you can score for 20% off all month long! Plus, the Saje Last Chance section is where you can find clearance items marked to anywhere from 20% to 40% off!
Sign up for the Endless Essentials Re-Order Service

One of the biggest perks of shopping for Saje products online is that you can sign up for scheduled delivery. If there's anything you buy from Saje fairly regularly (for me, that's the Peppermint Halo Headache Remedy), you can just tick a box on the product page when you go to add it to your cart and schedule delivery for every one, two or three months! But the best part? Endless Essentials orders ship FREE!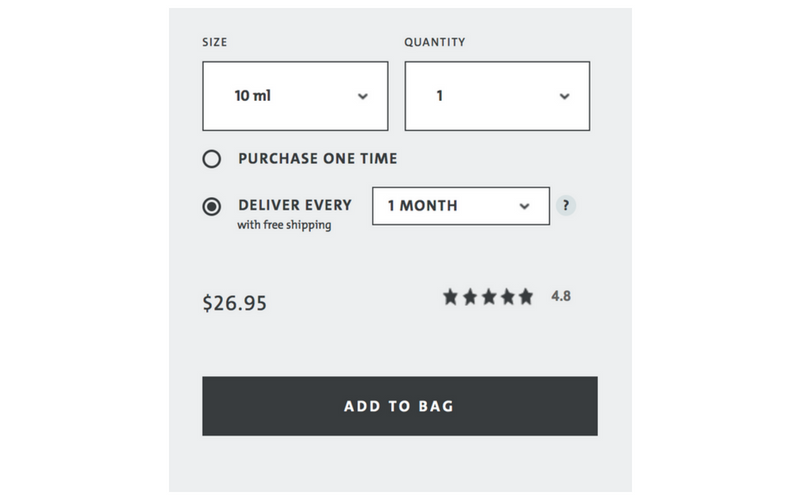 Keep your eyes peeled for a new Saje promo code

While we don't see them often, Saje occasionally releases coupon codes for free shipping or discounts on specific products. To make sure you don't miss one, check out our Saje Promo Codes page for all the latest deals!
Saje Canada Kate's Faves
New sale collection released every month
Every month of the year, Kate Ross LeBlanc (co-founder and CEO of Saje) releases a list of her top picks for the season, called Kate's Faves. This list typically consists of seven or so natural wellness products – and you can get them all for 20% off!
Here are all of Kate's Faves for August 2018:
Saje Last Chance Sale
Standing sale section – updated when inventory changes
Okay, no matter when you shop at Saje, they'll always have something on sale in their Last Chance section! Here's where you'll find clearance items for anywhere from 20% to 40% off their regular prices – so shop before they're gone!
Saje Black Friday Sale
One of the best things about any Saje Black Friday Sale is that it usually lasts for more than one day. In past years, we've seen Saje offer 20% off absolutely everything all weekend long – from Black Friday all the way to Cyber Monday.
Saje Cyber Monday Sale
Last year, Saje gave us all 20% off sitewide for their Cyber Monday Sale, so here's hoping they do the same (or something even better) this year! No code is usually needed, so you can just head to their site and shop!
Saje Boxing Day Sale
Boxing Day is one of the best times of year to score discounted beauty products, and the Saje Boxing Day Sale is no exception. Last year, they gave us 20% off absolutely everything, so I'm crossing my fingers for something similar in 2018!
---
Do you have any tips and tricks for shopping at Saje? Is there a certain sale you're waiting for? Let us know in the comments!