Selected Activities And Merchandise Up To 80% Off - Black Friday Bonanza @ Groupon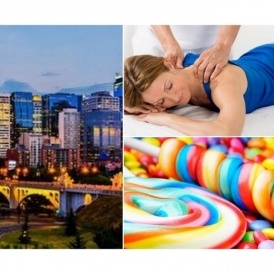 Groupon is an easy way to save a lot of money on various activities including beauty and health, dining in restaurants, merchandise that ships to your door, and more.
Depending on your area, the activities and offers available to you will vary. In the Edmonton area, I see they're offering large discounts on activities such as yoga classes, mini golf, a stay at a Calgary hotel, massages, shampoo packages, restaurants, merchandise and so on.
Because the prices are up to 80% off of doorbusters, I'm sure you will find some deals that you will want in on!
These iPhones look like they are on sale for a decent price; they are refurbished and unlocked.
Shipping for merchandise available varies and will be stated in the fine print for each deal. Many of the 'Groupons' for activities and restaurants may be printed out, or you can use the Groupon app on your phone and present the Groupon on your phone to redeem.
(Deal expiry: July 16, 2016)