Papa John's Canada: 44% Off Regular Priced Orders Today Only!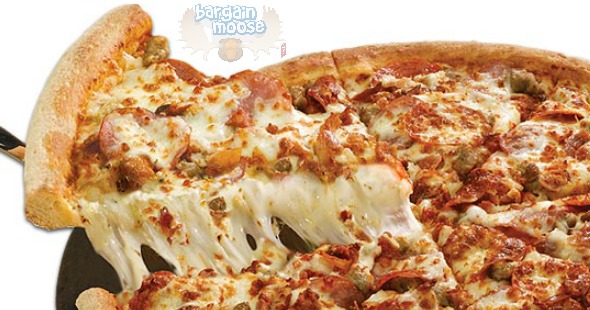 *Bump! This offer is back, if you're looking for some dinner plans.*
Happy Monday! While you may not be impressed that your weekend is over, you can be impressed by this coupon code offer at Papa John's Canada. Today, you can use their new coupon code to get 44% off your regular priced order at participating Canada stores.
Click here to order @ Papa John's Canada now
Coupon code: HIGHSCORE
Discount: 44% off
Expiry: 26th October 2015
Pizza may as well be a weekly treat with all the different pizza discounts we have been seeing lately. Papa John's Canada is offering 44% off your entire regular priced purchase to celebrate the NFL High Score. The highest score for NFL on Sunday turns out to be the amount you save the Monday after, make sense?So hopefully you have a Papa John's location close enough to take advantage of this offer. Unfortunately the closest Papa John's to me is over 20 minutes away. You must order online to enjoy this discount.
Papa John's Greek Pizza looks absolutely delish. The large pizza would normally cost you $19.49, but after applying your 44% off discount you will be left paying just $9.76. I don't know about you guys but I have not been able to find a gourmet pizza of this size for this price anywhere else right now. They have quite the selection of gourmet pizza too, all of them are in around the same price range. Choose from:
The Works
The Meats
Cheesesteak
Buffalo Chicken
Garden Fresh
Spicy Italian
Hawaiian BBQ Chicken
and more
I am drooling already. I love pizza. With 28 different pizzas to choose from, you can appease the appetite of the entire family or create a pizza custom just for you. There are lots of other items you can have too. From sides, desserts, drinks & dips - take 44% off everything that is regular price.
Let's talk desserts. Desserts range from $4.99 to $6.99 at Papa John's, which translates to costing as low as $2.50 once you use this coupon code. The Cinnamon Knots look delicious, but so do all the rest of the dessert items. The Papa John's desserts include:
Cinnamon Knots
Double Chocolate Brownie
Family CC Cookie
Cinnapie
Cinnamon Sticks
This coupon code cannot be combined with any specials or promotions. Also keep in mind that this coupon is valid today only. You will be prompted to enter the coupon code during the check out process, so keep your eyes peeled for the coupon code field.