Montana's Cookhouse Canada Coupon: 2 For 1 Starters Printable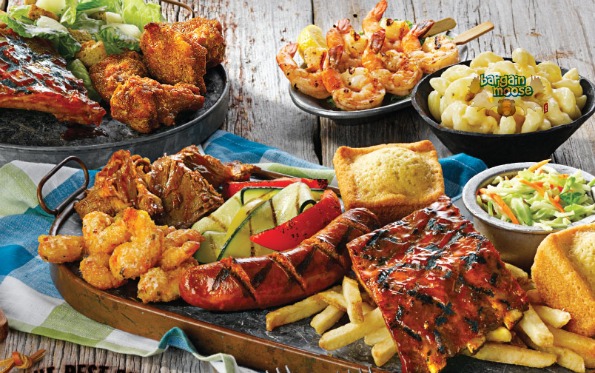 Montana's Cookhouse Canada has some great new appetizers to try and to celebrate, they have a coupon to use for them.  Use this printable coupon to get two starters for the price of one after 7pm until the end of the month of August.
To use this coupon, all you have to do is order at least two drinks. Technically, you could order just two drinks and two appetizers and still use it without ordering any other food.
I am pretty happy about this coupon because as I have mentioned in the past, my family likes to eat at Montana's Cookhouse. Not only is it very family friendly with the kid's meals in cool trucks and the tables covered in paper to colour on, it is also very affordable. All of that plus the price is perfect for my family of four.
This coupon will allow you to get your choice of two of the following appetizers for the price of one. Choose from: antojitos, deep fried pickles, southwest potato skins, or fried green tomatoes. I have tried the antojitos before and they are delicious.  I have just recently tried my first deep fried pickle and I loved it, so I may get those ones as well.
Just like any other two for one printable coupons, the discount will be applied to the lower priced starter item. The items range in price from $7.99 up to just $10.99, so getting two of them for as low as $7.99 is a really great deal.
The printable coupon is valid for dine-in only, and there is a limit of one coupon per visit, per table. Additionally, make sure your server knows you have this coupon before ordering so she can ring it in the till properly and you do not end up getting charged for it.
If you have a smart phone, you don't even need to print this coupon off.  You can just show your server the coupon from your smartphone and she can scan it right then and there at the table. Don't you just love technology?
(Expiry: 31st August 2014)