Milestones Date Night 27 April: Buy 1 Entree Get Your Date's For Free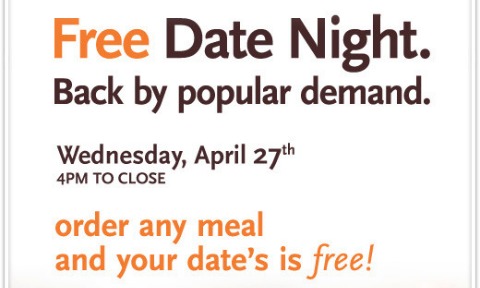 Take your sweetie out for date night at Milestones on 27 April 2011 and when you buy one meal, your date's meal is free! This promotion is valid from 4pm to close. Milestones has locations in Alberta, BC, and Ontario.
To take advantage of this great promotion, order any appetizer, or entree, or both and your date gets theirs for free! Don't have a date? Take your friend, co-worker or anyone else! This deal will work with any group or multiple of 2.
This offer is not valid on take out or at airport locations.
What a great way to enjoy a nice meal and still have some money left over for a movie after! I know that a Milestones Bellini would be on my order!
(Expires 27 April 2011)