Lone Star Texas Grill Canada: Loads Of Free Coupons!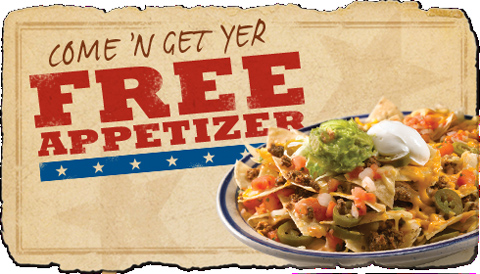 The Moose has hunted down some great food coupons for you! These are all free coupons for use at The Lone Star Texas Grill restaurants in Canada.
You just have to enter your email address and they will email you a restaurant coupon for a free appetizer! Or, if you don't want to bother signing up to email updates, just print your free coupon from here:
To redeem that discount coupon, you must spend $35 on food, which isn't too bad. The maximum value of the appetizer should be $10.99. If there are a few of you going in for eats, it would be easy to make use of this coupon. The coupon expires on the 31st of August 2009.
Alternatively, we've got another coupon for free cinnamon tortilla chips @ Lone Star Grill!!
The Lone Star coupon expires on the 31st of July 2009. This one is only applicable to the Dos Fajita offer. How good does it sound!? Fresh tortilla crisps sprinkled with cinnamon, served with our homemade butter rum sauce for dipping. Man, I'm hungry – enough blogging – I'm off for a snack!