Kids Eat Free @ Golden Griddle (ON)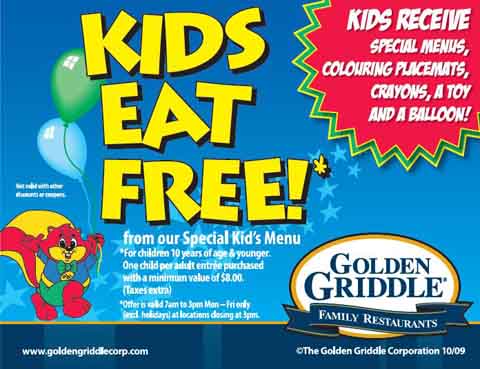 One child per purchase of adult entrée eats free from Monday to Friday between 7am to 3pm at Golden Griddle Canada, the Ontario based restaurant.
It's good to be a kid. One 10 years and younger child eats free per purchase of adult entrée with the value of $8 or more. Kids also receive special menus, colouring placemats, crayons, a toy, and a balloon. These should keep the kids occupied long enough to have a nice quiet family breakfast and keep the impact on your wallet at a minimum.
Breakfast has to be the most delicious meal of the day for me (after dessert). Especially when Eggs Benedict are involved. (More kids eat free offers here)