Jungle Jim's Canada Kids Pay By Height Night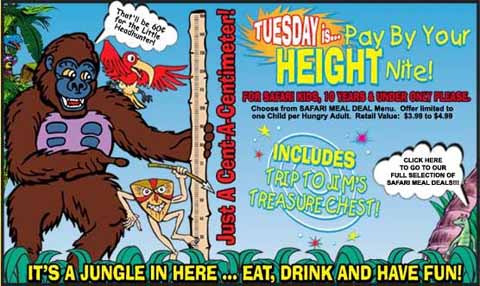 Tuesday at Jungle Jim's, is Pay By Your Height Nite. Kids 10 years old and under pay a cent per centimeter of height.
On Tuesday nights, kids can choose from the Safari Meal Deal menu for the price of one cent per centimeter of their height. So if your child is 60cm, his/her meal would cost 60cents. Each child must be accompanied by an adult. They also get a toy from Jim's Treasure Chest.
This is such a fun deal, almost makes me wish I was a kid again.