A&W Canada: Chubby Chicken Burger Just $3!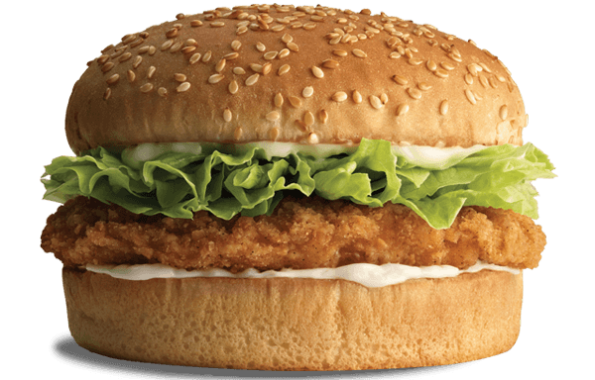 It is raining outside and my toddler is sick, so I really don't feel like cooking tonight. I discovered that A&W Canada has a delicious promotion right now, if you're into chicken burgers. A&W has their Chubby Chicken Burger on for just $3, which is pretty awesome considering it is almost 50% off their regular price.
So basically the Chubby Chicken Burger is a breaded chicken patty on a bun with mayonnaise and lettuce. It has to be my favourite option from A&W Canada for sure, except when they had their Maple Chipotle Burgers. We don't often eat fast food, but when we do it is usually A&W. I mean, why not treat yourself to a bought meal when it is just $3.
A&W Canada always has coupons available as well. If you are getting a meal for hubby and the kids as well, then you may want to check out the other offers available. The A&W Canada print coupons available right now include:
Free Buddy Burger with cheese with any combo
Free 12 oz coffee and hash brown when you enjoy a Bacon N Egger or Sausage N Egger Sandwich
Upgrade from fries to poutine for free
Upgrade from fries to onion rings for free
So these coupons cannot be combined with any other offers, but if you order a combo as well as your Chubby Chicken Burger then you can apply the print coupons as well. I would actually print them though, even though they may say you can show them to the cashier on your mobile device. My local A&W Canada never accepts them via smartphone. Which is why I am glad that the $3 Chubby Chicken Burger doesn't require any coupon, because I don't have a printer.
You can always check out our expansive coupon pages for A&W Canada promotions and print coupons if you are buying a meal for the whole family. These current coupons expire October 25th, but A&W Canada always comes out with new coupons as soon as the current ones expire. Sometimes a couple of the coupons remain the same, and sometimes they come out with totally new ones. It is a mystery.
(Expiry: Unknown)