$5 Deal is Back @ Pizza Hut Canada!!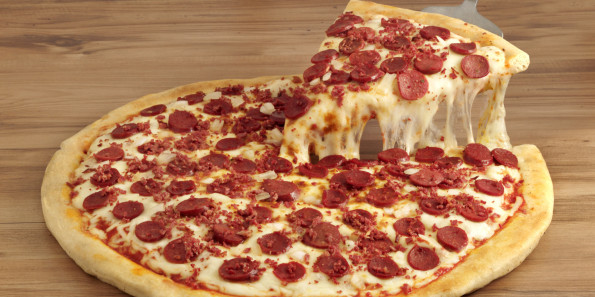 Pizza has to be a favourite food for any family. If that is the case for your family, then you probably know all about the Pizza Hut $5 $5 $5 deal, right? Purchase any medium or large pizza and get the second, third and even the fourth medium pizza for just $5 each. This is definitely a game changer for large families or parties.
Considering Pizza Hut normally charges between $13 and $20 for a medium pizza, this 5 bucks, 5 bucks, 5 bucks deal is pretty splendid. My son has his birthday party in two weeks and if this promotion is still kicking then, I definitely plan on using it.
The lesser value pizzas will be the ones discounted to just $5. From previous experience I can tell you that my local Pizza Hut did skimp out on the toppings for the $5 pizzas, but I can't complain for that price. It wasn't terrible, but it wasn't as many toppings as I normally get with them. Also, from previous experience, Quebec shouldn't be excluded from this offer fortunately.
This offer seems to apply to even the heftier pizzas, like the Meat Lover's Pan Pizza - so what are you waiting for?! No coupon codes is needed, just add multiple pizzas to your order and let the fun begin. Just don't be surprised by the delivery charge if you are going that route. I always opt for delivery, especially in this weather.
(Expiry: Unknown)