Motherhood Maternity Canada: 50% Off Redline Items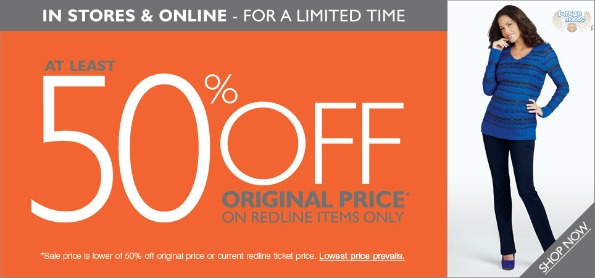 If you are pregnant - finding clothing on a budget can suddenly become a challenge. Check out Motherhood Maternity. They are offering a minimum of 50% off the original price of their redline ticketed items.
Here are some of the sale items I found:
How the sale works is on red line items you will get either 50% off the original price OR the current sale price - whichever is lower! For example the 50% off original price was lower for the tee and the skirt above. However, the cami was already discounted lower than 50% off so that is the price you would pay. The final discount comes off in the cart.
They have an $8.95 flat rate shipping for every order - no matter how big or small.
Expiry: 31st December 2012 (my guess)