Aukey Clip-On Camera Lens Kit Now $16 @ Amazon.ca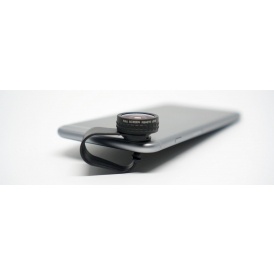 Hey look! This Aukey Clip-On Camera Kit is back on for an even lower price. These things are so nifty! Shop at Amazon.ca today and get the Aukey 2- in-1 Mini Clip-On Cell Phone Camera Lens Kit for your iPhone 6, 6S, Plus, Samsung Galaxy, Windows or even Android smartphones. This lens kit can now be yours for just $15.99 - sold by Aukey Direct. Amazon Prime members will get free shipping, otherwise you will need to spend $25 to get shipping included.
This 2-in-1 lens kit is premium quality, and can turn most smartphones into a camera that has near professional quality. It is easy to clip onto your phone, and includes the Fisheye and Macro lens. Are you ready for DSLR quality photos without the size of a DSLR camera?!
The Macro Lens would be a lot of fun for exploring the little details of life. Get stunning photos of snowflakes, lady bugs and so much more. I use my macro lens to take pictures of jewellery and other little details of my life. The Fisheye Lens will help you view your world with an ultra-wide viewing field. This lens is great for real estate agents or vacationers.
Amazon Prime members will get free shipping on this item, otherwise you need to spend $25 or more.
(Expiry: Unknown)