Whiskas printable coupon: 2 for the price of 1 on Adult Dry Pet Food!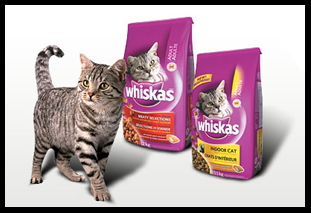 This is a freebie for you and your pets! You have to fill in a few questions on coupon, so be sure to have your printer ready before you start the survey.
It's a free printable discount coupon which you can use when you are buying Whiskas cat food. When you buy one bag of any Whiskas Adult Dry Food, you'll get a free bag of equivalent size (BOGO - Buy 1 get 1!). Pet supplies can be expensive, so this should be handy!
Limit of one (1) coupon per household and e-mail address. No cash value. Redeemable only in Canada



I don't have any pets at all, seem like too much responsibility to me!! Although, I always said if I ever get a cat, I will name it Schrödinger.
UPDATE - NOw Expired!