Petcetera: Save $25 On $100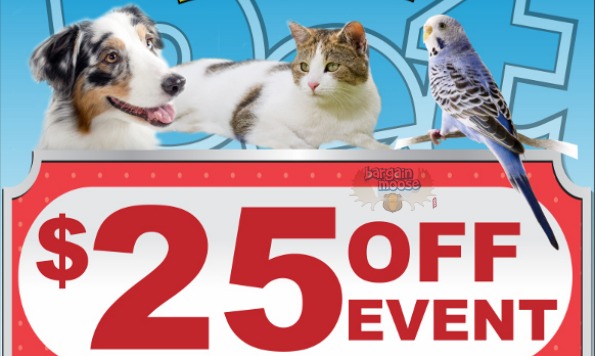 One of my favorite deals is back on for Petcetera, but this time there is a little twist.  When you spend $100 or more in purchases, you will save $25 on your total.
The reason this event has a little twist to it this time is that you do not need a coupon to get the deal.  Normally, you need to print off a coupon and bring it with you, but this time, your savings will be automatic at the checkout.
As always, this deal will not include adoptions or services.  I like to take advantage of this event when buying our dog food.  We have two big dogs and they have to eat a diet health food which can be quite pricey at times.  Saving $25 on our order at the checkout will be huge when we buy their special dog food.
This is also a great time to grab any big item purchases like kennels, bird cages, cat trees or aquariums that may cost $100 or more. If you get one of those items that cost around $100, you would basically be saving 25% with the $25 off at the till.
(Expiry: 28th July 2013)