Petcetera Canada: Get a $25 Gift Card when you spend $50+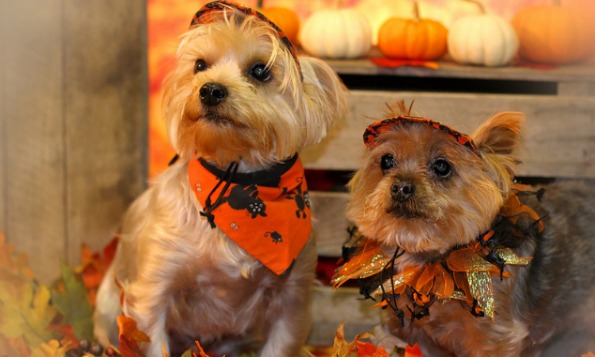 One of my favorite deals is back on at Petcetera Canada.  You will be able to get a $25 gift card when you spend $50 or more in store.
As always, this deal excludes the purchase of gift cards, services or adoptions but anything else you buy will get you this free gift card.
I chose this specific picture because there are so many people (myself included sometimes) that like to dress their pets up for the holidays.  With Halloween just over a month away now, this is the perfect time to find the perfect outfit for your pets!
If you are  not someone that likes to dress their pets up, you can always spend your money on pet items such as pet food, treats, and other pet supplies as long as they total $50 or more.
The last time they had this deal on, you needed to spend $100 to get the $25 gift card so this is a great offer to take advantage of.  You will be able to use the gift card on any future purchase as it does not have an expiry date on it.
(Image credit to WabbyTwaxx)
(Expiry: 29th September 2013)