Iams Cat Food on Clearance From $3 @ Walmart.ca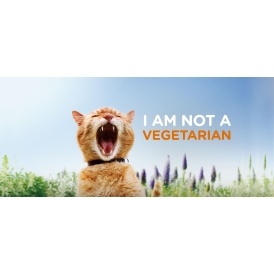 I bet the majority of us own pets - right!? If you have a cat and feed them Iams cat food, then here is a deal for you. Or, perhaps you are looking to switch cat food brands. Right now Walmart.ca has a variety of Iams dry cat food on clearance for as little as $2.56 - some of the discounts reach up to 75% off so you are getting quite a steal. There are a few different shipping options to enjoy as well.
These items seem to be selling out super fast. Already the two least expensive options are only a few left. From reading the reviews, it looks to be pretty decent cat food as well. I have my cats on a prescription diet because my Simon has urinary issues, but if that weren't the case I would be all for this sale.
The best bang for your buck is going to be the Iams ProActive Health Adult 1-6 which is on sale from $15.98 down to $4. While it is just over a buck more expensive than the cheapest option, it also has over 2 pounds more food in the bag. It also has the best reviews out of the bunch of options. There are seven different types of this Iams cat food on clearance sale at Walmart.ca right now - so pick your best bet. I am going to get a couple bags for the barn cats!
For shipping, you can either spend $50 and get free shipping right to your front door or choose from one of the other two options. The other options don't require a minimum spend and are still free. They include picking up your purchase at your local Canada Post Office or Walmart Canada Grab & Go Locker.
Do you know anyone that has a cat that eats Iams?