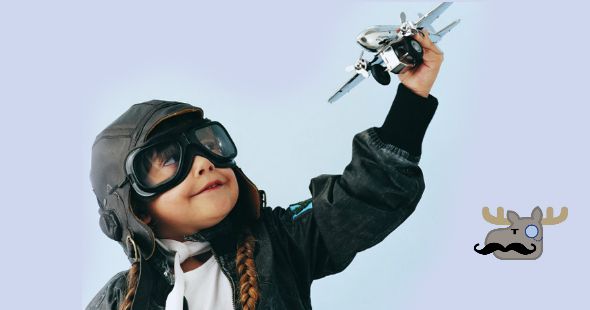 Could you imagine getting paid for playing with kids' toys all day? While you may not have the opportunity to do so, your kiddo might. Toys R Us is looking for their new Chief Play Office (CPO). They are currently looking to replace their current CPO with an 11 to 13 year old confident kid. So if you want your child to have the coolest job in Canada, then apply now before the opportunity escapes you.
So now is the time for your and your child (between 11-13) to work towards becoming Toys R Us Canada's next Chief Play Officer. All you have to do is create a 1-2 minute video that shows off your kid's personality. Make sure to be creative and have your kiddo talk about why the  love their favourite toys, games, sports etc.
Here are the job requirements:
get deliveries of the trend toys right to your home
play with the toys and test them out
take part in toy training sessions and classes
share the latest toys and trends online
appear in promotional videos for the toys sent
attend select charity events
be a Toys R Us Canada representative and appear at media appearances across the country
Then take your video and apply through the link provided above. The parent/guardian will need to help with all of this for sure, but it could be well worth it! How cool would it be for your child to earn an income towards college by playing with new toys all day? This is a great opportunity to any family, and this is actually the first time I have heard of this job position being open. So apply now so your child can replace the current CPO. I am sure there will be thousands of kids applying, so make sure your video stands out.
After that, there will be a select number of finalists chosen. The finalists will be invited for an in-person interview or audition. This will be in front of some judges. The judges will award the chosen Chief Play Officer with a one-year contract as the Toys R Us Canada CPO. The start date is December 2015 and the deadline for these applications is October 4th at 11:59 PM EST.
Though this job does sound like it could mean a lot of travel for your little one, I am sure the benefits are tremendous. Sounds like a tough day at work, right?