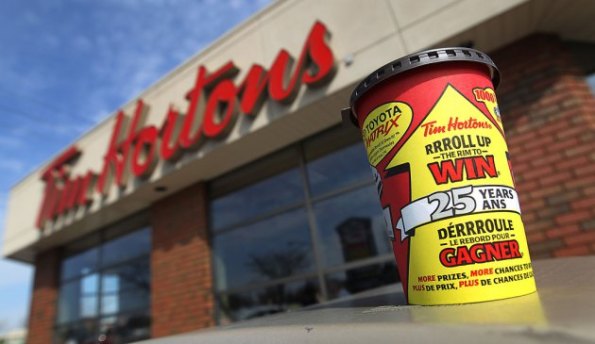 I am totally ready for free coffee, donuts, and maybe even a car?! The fabulous Tim Horton's Roll Up The Rim is back -and I am totally excited. I may have to pick Tim Horton's over Starbucks for a few weeks - and that kind of stung to say.
Roll Up The Rim is said to have started yesterday, but I did not receive the much-loved cup when I picked up my morning coffee. Hopefully I will get one today, all of the prizes sound wonderful. I think I still have some wins in my wallet from last year actually. I always forget to use them!
Anyway, the prizes this year include:
Instant Win Prizes
200,000 free hot drinks
50,000 download packs like free music
1000 $25 Tim Cards
Points Prizes:
6 free coffee for a year prizes
75 LG Watch Urbane prizes
10 LG 4K OLED TV prizes
1 2016 Honda Civic vehicle prize
By following the link above to pre-register for the Rrroll Up Replay, you will earn an exclusive badge and 60,000 points to get you started towards the points prizes.
Moosers, what is the greatest thing you have won from Roll Up The Rim?
(Expiry: 16th March 2016 @ 11:59 PM EST)