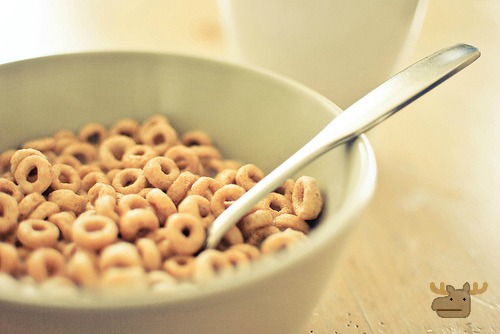 People with wheat allergies and celiac disease, if you have purchased the Gluten Free Honey Nut Cheerios - you may be at risk! General Mills has voluntarily recalled over 1.8 million boxes of their Gluten Free cereal. Everyone loves Honey Nut Cheerios, but if you have wheat allergies or celiac disease then I best suggest you check to see if your box of Honey Nut Cheerios sitting in the cupboard has been included in this recall, otherwise you are at risk for potential adverse health effects.
The General Mills Gluten Free Honey Nut Cheerios that have been recalled were inadvertently exposed to wheat flour in the Lodi, California factory. So select boxes of this cereal made at this facility on the select date are being recalled to avoid any illnesses that may be caused by the wheat flour that was accidentally put into the gluten free oat flour system. Which essentially means there is wheat inside the product that is labelled gluten-free. I sense somebody getting fired!
So what exactly happens to somebody who eats gluten or wheat when they are not supposed to? They may become impacted - or worse. So I best suggest you return your cereal box if it is included in this recall. This recall does include 4 days production of the original yellow box Cheerios, and 13 days production of the Honey Nut Cheerios. Both are the gluten free type. If your cheerios have the "Best Before" date from the list below, then you are going to want to contact General Mills and get your money back or better.
Honey Nut Cheerios:
12JUL2016LD
13JUL2016LD
14JUL2016LD
15JUL2016LD
16JUL2016LD
17JUL2016LD
18JUL2016LD
19JUL2016LD
20JUL2016LD
21JUL2016LD
22JUL2016LD
23JUL2016LD
24JUL2015LD
25JUL2016LD
Yellow Box Cheerios:
14JUL2016LD
15JUL2016LD
16JUL2016LD
17JUL2016LD
Can you believe that this is quite literally General Mills third recall in less than a two month time frame. What's going on over there General Mills!? Starting to be a little hesitant about eating cereal for breakfast at this point. If you have a gluten intolerance then I am sure you know the feeling. Products that contain wheat can cause a great amount of discomfort and even illness for people who have that intolerance.
You can read all about it on the General Mills website, but essentially if you have concerns or would like to do something about your recalled product then you are going to want to call 1-800-775-8370 after you check the dates on your Honey Nut Cheerios.