An Avalanche of Boxing Day Deals!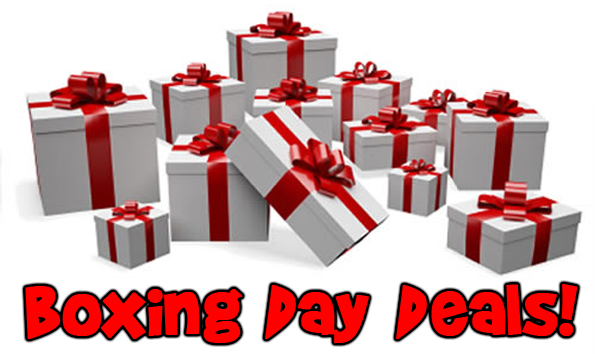 It's the Eve of Christmas Eve here on Bargainmoose, and we're seeing a massive increase in the amount of Boxing Day sales information coming in, day by day. Even compared to last year, we're seeing so much more info as more and more retailers are offering Boxing Day promotions. We are trying to keep track of all the best deals here on Bargainmoose, and this is a little post to explain our Boxing Day dashboard, linked above at the top right.
First of all if you look here on our hot deals section, you can see a reverse chronological listing of ALL deals posted on the Bargainmoose forums. From these deals, any that have Boxing Day content automatically feed in to our main Boxing Day dashboard, where you can see the main offers at a glance. From the dashboard, all the following pages can be accessed, but this is just to show you the kind of information available:
Then, on the bottom half of the dashboard is a list of deals, which you can sort by newest, temperature, or hot:

Newest simply means in order of newest to older
Temperature means by hottest overall temperate
Hot means deals over a certain temperature threshold
Lastly, we have our Boxing Day coupons section which keeps track of any mentions of Boxing Day in our coupon section.
There are many more deals out there than we can actually fit here on the front page of our blog. So, it is worth having a good browse of all the items above and seeing if anything catches your eye.
Here are a few highlights of things I am seeing at the moment:
Upcoming Boxing Day electronics deals:
Current Boxing Day footwear deals & coupons:
More To Come!
It's only the 23rd of December today, and we've already had a couple of hundred posts tagged with Boxing Day Sales in our Boxing dashboard! There are literally thousands more deals to come over the coming week, so please feel free to bookmark our dashboard and check back often. And if you spot a hot Boxing Day deal yourself, please tell us about it.
Happy shopping Moosers!