iTunes Canada: Greatest Hit Albums Only $6.99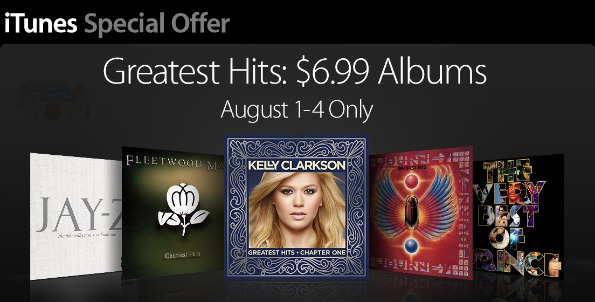 iTunes Canada has a nice deal on greatest hit albums. These albums are on sale for only $6.99 each for this weekend only.
Select from these ten albums:
I have to go old-fashioned on this one: I am mostly interested in the greatest hits of Fleetwood Mac and Journey, both fabulous bands of their time. I have heard really good things about Radiohead though, and might check their greatest hits out as a good way to get introduced to a new-to-me band.
(Expiry: 4th August 2013)