Google Play Store: Elle King Love Stuff Album for 99¢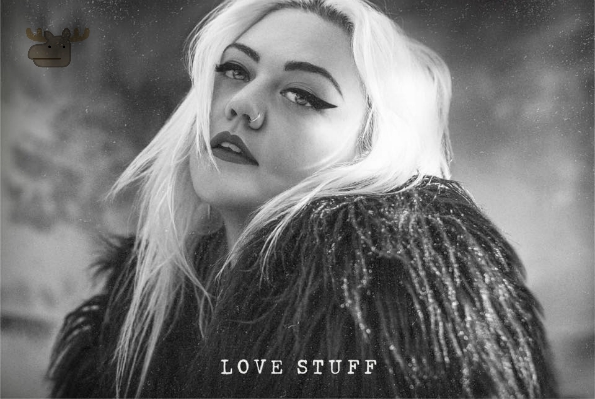 The new Google album of the week is out. This week, purchase Love Stuff by artist Elle King for just 99¢. This album was just released in February of 2015; therefore you are getting your hands on a new album for less than the cost of a cup of Timmy's coffee.
Love Stuff is the debut studio album by Elle King, an American recording artist. You may have heard her voice before because - last September - she released her hit single "Ex's & Oh's", which ranked well on rock billboards. King is a singer - songwriter, thus she wrote or co-wrote every single track on the Love Stuff album.
For 99¢, you will get 12 tracks including her hit single. That works out to approximately 12¢ per song. Even if you were only interested in one song, it would currently be cheaper to purchase the entire album than spend $1.29 for one song.
I price compared the album with iTunes Canada where it currently retails for $7.99. I also looked up the physical album at Amazon Canada, where it will cost you $10 to purchase.
One reviewer said:
Just heard Elle King on The Late Late Show with James Corden. Immediately bought the album. Love it!
Another one gushed about her voice:
Great to know great new music is still coming out!!!! Love the raspy voice! Will be a fan!
This sounds like a music experience you will not want to miss out on for a dollar.
These weekly music deals from Google Play are pretty awesome. Sometimes they have must-have albums on sale from artists I know and love - like Hozier last week. Then, they have deals on artists I have never even heard of before - like this week. Either way, the price is so low as to nearly be free and I am willing to wager a dollar that I will find at least a few songs I enjoy on Elle King's album Love Stuff.
If you are unsure if this artist appeals to you, then listen to the music samples Google Play provides before purchasing.
Expiry: 14th August 2015)