Google Play Store: 1000 Forms Of Fear by Sia (Deluxe) - FREE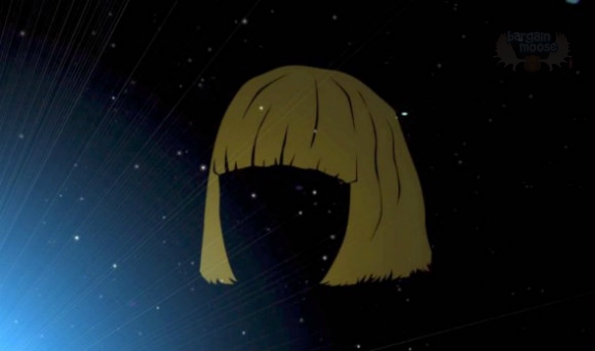 **BUMP: The deluxe version of this album is now FREE This week at the Google Play Store**
The Google Play Store has refreshed their album deal of the week to feature a gorgeous artist with an amazing voice: Sia. Sia's album 1000 Forms Of Fear (Deluxe) is on sale this week for just 99¢ FREE.
You must download this album if for no other reason than her song Chandelier. That song is amazingly powerful and, ever since I first heard it, has stuck in my head like few others. First, Sia has a strong, powerful voice with amazing range control. I love the depth to her voice and, while female, she has the ability to do deeper tones and make them sound gorgeous.
The album you are going to buy for just 99¢ FREE ncomes complete with 12 songs that usually retail for $1.29 individually. Here is the song list:
Chandelier
Big Girls Cry
Burn the Pages
Eye of the Needle
Hostage
Straight for the Knife
Fair Game
Elastic Heart
Free the Animal
Fire Meet Gasoline
Cellophane
Dressed In Black
Chandelier (piano version)
Elastic Heart (piano version)
Chandelier (Four Tet Remix)
Chandelier (Plastic Plates Remix)
Elastic Heart (Clams Casino Remix)
Elastic Heart (Blood Diamonds Remix)
Big Girls Cry (Odesza Remix)
Big Girls Cry (Bleachers Remix)
As a complete album, 1000 Forms Of Fear (deluxe) retails for $16.99 (digital) at iTunes Canada or you could buy the regular version for $8.99 (physical) at Amazon Canada. Seriously, these Google Play weekly music deals are the best!
I have not listened to the entire album yet, but I am looking forward to it. The album is well loved by other reviewers as it has a 4.4/5 star average with over 20,000 reviews. One reviewer said:
I am completely shell shocked on how amazing every bit of her songs are. Maddie in chandelier was phenomenal and I'm almost speechless on how Sia changed how I feel about music forever.
I personally think that Chandelier has a really powerful music video as well. However, It is one of those "either you love it or you hate it" music videos featuring a young ballerina with an alternative style. If you have never seen it, then I highly recommend a quick trip to Youtube.
(Expiry: 18th September 2015)