Google Play: Just The Hits 19 Track Album Only 99 Cents!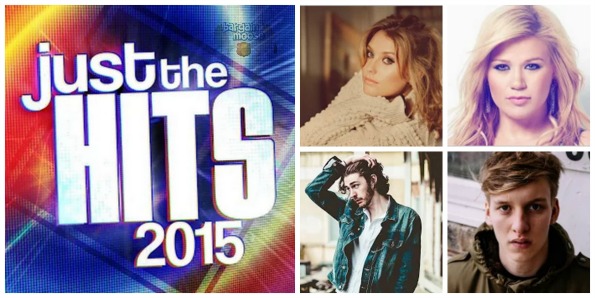 Embrace some of the best songs of last year by taking them with you on your own device. Right now Google Play is offering the album Just The Hits for only 99¢! This album is valued at $24.51, and will make a great soundtrack to listen to all summer.
While I stream music most of the time and it is tailored to my personal music tastes, it is hard to escape some of the top hits of the past year. I turn on pop music quite a bit when I am feeling fun and breezy, or want to lift my mood. This album is the perfect dependable playlist of music that will also please a crowd, a great choice for your next backyard gathering or beach trip.
This album includes 19 total songs, all from different artists. These tracks are selling for $1.29 per track. A few tracks are only sold as part of their original album but are still available to purchase individually from the original album. Here is a sampling of some of the great music you will find on this album.
Uptown Funk by Mark Ronson feat. Bruno Mars
Take Me to Church by Hozier
Lips Are Movin by Meghan Trainor
Don't by Ed Sheeran
Time of Our Lives by Pitbull & Ne-Yo
Jealous (Remix) by Nick Jonas feat. Tinashe
Outside by Calvin Harris feat. Ellie Goulding
Heartbeat Song by Kelly Clarkson
I headed over to iTunes to price compare. Many of these songs are available for $1.29 if you were to purchase them individually. If you were to purchase this entire album you will spend $9.99. This is a way better deal on Google Play.
I myself find myself always stopping to listen to Take Me To Church by Hozier. This artist is fairly new on the scene. Take Me to Church is his breakout song that is soaring on charts in multiple countries. The song stems from his frustration with the Catholic Church and their teachings on love and sexuality. His music video on You Tube went viral and received 200,000 views in two weeks. The topic of this song is not as perky as some of the other pop music available on this album, but it is an awesome song. The lyrics in this song are thought provoking if you listen a little deeper and hauntingly beautiful if you only listen passively.
If you are looking for another tune that is catchy and upbeat with a lighter feel, do not miss Budapest by George Ezra hanging out towards the bottom of the list. This song is in part a love song, as Ezra asks the love in his life to move on to the next step with him. Whether that next step is dating or something more serious, this catchy song is easy to crone along to in the car.
There are many other great songs on this list. Google Play does let you sample on the left side of each song. I always find that handy when I cannot remember if I know a song or not. This album is only available for the week, but Google has not been forthcoming when exactly the deal is up. Grab these songs now. This is a serious deal for these great tunes!
(Expiry: Unknown)