Wow! 50% Off Deadpool Pre-Order @ Amazon.ca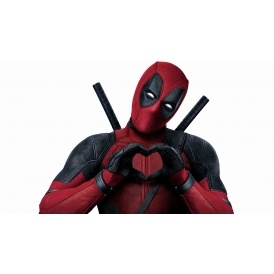 Everyone went crazy over the Deadpool movie. I personally haven't had time to go see it yet, but I am about to pre-order it. Amazon.ca has the Deadpool (Blu-Ray + Digital Copy) pre-order on sale for 50% off - which has you paying just $24.96 for this much anticipated film. Too bad it wasn't just a few cents more so that you could get free shipping on $25 as well.
This movie is so popular - I can't believe the pre-order is on sale for 50% off! The title will be released on May 10th, 2016 but you may not receive it until a few days after that since they will ship on the release date.
A few of my friends went to see this movie in theatres and had nothing but good things to say about it. I hope to make time to go see it in theatres. It is supposed to be funny and captivating. Ryan Reynolds plays Deadpool in the movie and I think he is the perfect actor for the part. This movie is not for young children, but something for mom and dad to enjoy for sure.
Amazon Prime members will get free shipping. Otherwise you will need to spend $25 to have your shipping and handling included.
(Expiry: Unknown)