Ticketmaster Canada: Concerts For Only $20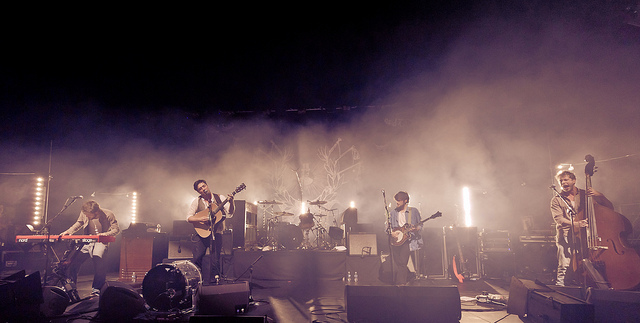 What are you doing this summer Bargainmoosers? How about seeing some shows? Ticketmaster has a fantastic Canada Day sale on right now that will get you into the show for only $20.15 plus service fees. There are some big names available with shows across Canada.
This concert series is through Live Nation's #LOVELIVE campaign with 340 concerts across the country. I only see 59 shows, but it says that more shows may be announced. This campaign is to reward fans for loving he music and live shows.
I personally love concerts. I haven't been to too many in my life, as it can get expensive, but I've been to some really great ones with my favourite of course being Pearl Jam, who I've seen only three times so far. Funny enough, the first show on the list is NKOTB, who I have seen four times, twice as a kid, twice as an adult and I have to say that it is a really fun concert. I've seen them in all different types of venues from Maple Leaf Gardens to Casino Rama and never at the Air Canada Centre where they are playing on Monday. With this hot deal, I may just have to talk a friend into going with me.
I see that floor seats are about $123, but when I searched only for the LoveLive tickets, the seats were not that bad, in the 100s sections. You'd think for this type of sale the seats would be nosebleed, but it is not the case for this concert.
Other concerts I am thinking about seeing this summer include The Tragically Hip, who are playing at the Molson Amphitheatre on Canada Day. I've actually seen The Tragically Hip twice, one time being on Canada Day and I think that is a the perfect way to celebrate our country's birthday. I've seen a few concerts at the Amphitheatre as well and it is a great place to see someone live as there truly isn't a bad seat in the house.
Other famous names include The Smashing Pumpkins, Slipknot, Ariana Grande, One Direction, Robert Plant, Journey, Motley Crue and more. Don't miss out on this hot deal as tickets could sell out fast.
Photo Credit: Kmeron
(Expiry: 2nd July 2015)