Rent 2, Get 1 Free @ Cineplex Store Canada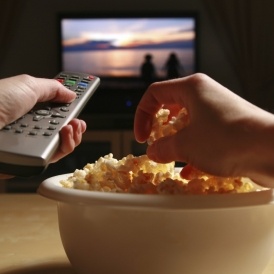 Sunday night - do you feel like renting a movie? Cineplex Store Canada has a great offer if you are staying in tonight. Until July 28th, you can take advantage of the Cineplex Summer Sale and get any movie rental for free when you rent any two movies.
The great thing about renting movies from Cineplex Canada is that you have 30 days to hit play before the rental expires. So you can quite literally select 3 movies right this minute - and watch them all at once or spread them out. Watch them as many times as you like over the next 30 days.
You can browse the featured selections, or even check out the new releases. I like that this offer doesn't have anyy exceptions. You also earn Scene points - so you will be earning yourself points towards another rental or even an admission into the theatres.
The Family Favourites section is where I would be looking for a movie to watch with my toddler. There I spotted movies like Kung Fu Panda 3, The Peanuts Movie, Inside Out and more.
For us grownups, there are sections like Best of 2016 (so far), New To Rent, Movies for the Cottage and more. Actually - even Fifty Shades of Grey is available there.
Just rent three movies and you'll notice the third is free! No coupon code is required. You have to rent all three at once to redeem the discount.
What movies are you renting to watch with the kids?

(Expiry: 28th July 2016)