Groupon Canada: One Direction Tickets For Only $15 - 75% off!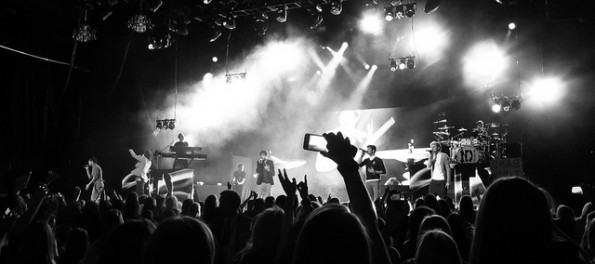 Although I don't have any "teeny boppers" in my house, I've definitely heard of One Direction. Apparently the daughter of my favourite singer loves Niall Horan and I can see why. That dude is super cute. Unfortunately, one of the members has left the group, which is probably why the tickets are so cheap. But, the show still goes on and if you love you some One Direction (or your daughter does), you won't want to miss out on these super cheap tickets offered on Groupon! Prices range depending in the city, but you can get them as low as $15! For that price, I might even take my boys, who have a secret affection for One Direction's music.
As you can see, there are three shows across the country. The first show is at Toronto's Rogers Centre on August 20. I recently saw a show there and its a great venue for concerts. The cheaper tickets for this show are sold out, but you can get the regularly $77.75 tickets for $29.25. I've got an even better deal than this for you. You can also use coupon code MYCITY20 to get another 20% off the tickets! This brings each ticket's total down to $23.40.
If you are planning on attending the Montreal show at the Olympic Stadium on September 5th, you can get tickets valued at $52.50 for only $15 and tickets valued at $96.50 for $25. It looks like the coupon is not valid on these tickets as the Quebec Groupon site is different from the one for the rest of Canada. But, at a $15 price point already, you are still getting a super deal!
The last show is on September 9th at the Canadian Tire Centre in Ottawa. You can get tickets worth $77.80 for $19.50, but which comes down to $15.60 once you've added the coupon. Or, you could get the tickets valued at $98.40, on sale for $29.50, but come down to $23.60 with the coupon.
Personally, I would go with the highest value coupons. I find I get so much of a better experience the closer to the stage I am. I've been at concerts in the nosebleed section and wanted to leave because it wasn't enjoyable. It is the difference of only a few dollars in this case! There aren't any tickets over $25, which is pretty sweet for such a huge named band.
Bargainmoosers, do you have a 1D fan in your house?
Photo Credit: Fiona McKinlay
(Expiry: varies)