Changes Are Coming To Scene Points!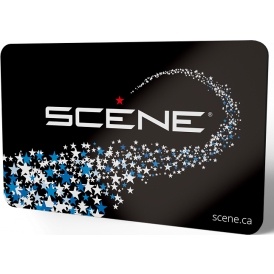 Hey Scene members - some changes are coming!
Starting October 4th, 2017, SCENE members will earn 10 Scene points for every $1 spent on food and drink purchases at Cineplex Theatres. This includes concessions, Outtakes, YoYo's Yogurt Cafe, Pizza Pizza, Poptopia, Starbucks, Cineplex VIP Cinemas and Lounges.
Unfortunately this offer excludes Tim Hortons (I've never seen a Cineplex with a Tim Hortons - have you?) and alcoholic beverages.
Get this - you will also be able to redeem those Scene points on your food and drink purchases at Cineplex theatres! Finally, I can use my 29,000 points on popcorn as well.
However, you will no longer get a 10% discount on movie snacks when you present your Scene card but I think this new way is better, don't you?
Also, as of October 1st 2017, Scene members will no longer be able to redeem and earn Scene points at Sport Chek stores. This means you should redeem your points there while you can, if that's your thing.