BOGO General Admission for Mother's Day @ Landmark Cinemas (May 10)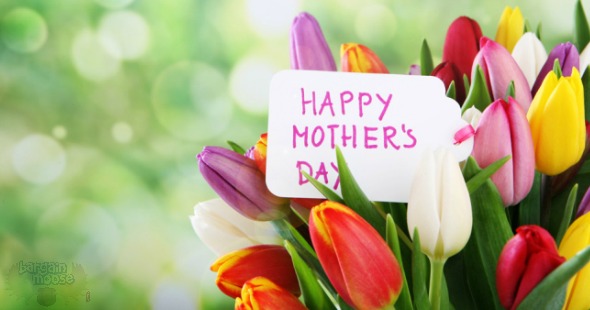 This Mother's Day, take your mom to the movies. Landmark Cinemas Canada has a printable coupon to bu one get one free on general admissions this Mother's Day, May 10th. That means mom watches the movie for free.
Are you scrambling to think of a fantastic Mother's Day plan? Sometimes it is just to just kick back and relax with mom, so why not go see a movie together? Landmark Cinemas Canada has a coupon valid for this Sunday the 10th of May. With this Landmark Cinemas coupon, buy one general admission and mom will get in for free. Just print the coupon or show it on your mobile device at the Box Office. Unfortunately you cannot use this coupon towards tickets purchases online.
There are lots of movies available to watch at Landmark Cinemas Canada right now. Even if you have young children, there are movies suitable for them as well. Some of the movies that are now playing at Landmark Cinemas include:
Hot Pursuit - tickets on sale now - advance screenings May 7
Ex Machina - tickets on sale now - coming May 8
Marvel Avengers - now playing
Furious 7 - now playing
Paul Blart Mall Cop 2 - now playing
The Age of Adaline - now playing
The Water Diviner - now playing
Unfriended - now playing
Woman In Gold - now playing
Home - now playing
Monkey Kingdom - now playing
My son and I went to watch the movie "Home" a few weeks back. Considering he is only 2 years old, he sat and enjoyed the entire movie without any complaints. I even found many parts hilarious. If you have young kiddos, perhaps you should consider going to see this movie with the entire family for Mother's Day. Even if you're the mom and have to plan this one yourself, it may be worth it. This adorably funny movie is about an alien race that takes over Earth. The main character Oh (alien) teams up with a little girl to find her mom and stop the aliens from taking over. Personally, the movies would be my kind of Mother's Day!
You could spice it up a bit by dressing up or bringing flowers for mom. Chocolate is most likely welcomed as well. If you are looking for ways to save money on last minute Mother's Day ideas, then read Clare's blog post. For more Landmark Cinemas' coupons and discounts, check out the Bargainmoose forums.
(Expiry: 10th May 2015)