Saxx Underwear: Sale on Select Men's Boxers & Trunks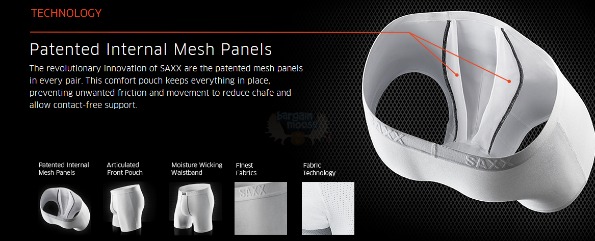 Introducing a brand new Canadian company to the Bargainmoose: Saxx Underwear. They are a Vancouver based men's underwear company that I discovered yesterday while checking out some of the shops in my new city with the husband. They also have an online store with a few pairs on sale!
Saxx is pretty unique. They make underwear for men with internal mesh panels and an articulated front pouch to keep everything in place during the day. Each pair also features a moisture-wicking waistband to keep you nice and dry. The underwear come in a variety of fabrics as well.
Their bottom drawer category has four pairs of underwear that are on sale for a substantial discount.
I want to buy the black and purple Fiesta Boxer for my husband as I love the colour combination and I think the technology of these boxers would be super comfortable. With shipping only $5.50 I can get him a really fantastic pair of new boxers for a little under $20 excluding tax.
(Expiry: Unknown)