HS Sweden: 30% Off & Free Shipping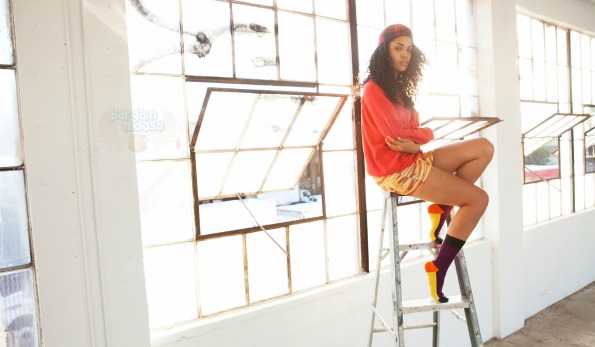 If you missed HS Sweden's Black Friday deal in November, then consider this new opportunity to purchase some funky socks, tights, and underwear at a solid discount. Enjoy 30% off with free shipping on any order at HS Sweden.
The discount will be automatically taken off in your cart. This offer cannot be combined with any coupon codes or the coupon will override the deal.
Children's tights are a rather new addition to HS Sweden's website. Not only do I love the patterns but also I think this is an excellent move for keeping some form of foot barrier on your child. Keeping socks on some kids is like keeping a coat on a cat. I am not sure about your cat, but mine attempts every form of escape it can muster. The Big Dot Tights are my favourite (love dots!) and cost $19. After discount, they come down to $13.30. Tights are available in 6 - 12 months and 12 - 18 months.
Oddly enough, HS Sweden no longer offers women's tights. I guess over the knee socks are the best coverage I can get. While not in stock in my size, the Faded Diamond Knee High socks are my favourite design. I picture wearing them with my knee-high leather boots and a mini skirt. My legs stay warm and I can still wear my favourite clothing. Originally $16, the tights are on sale for $11.20 when you add them to your cart.
Men, if you can handle a little colour in your wardrobe, then check out the underwear from HS Sweden. I think the Zig Zag Boxer Brief in the colours black, orange, pink, turquoise, and white look fantastic for a cool summer's day chilling out on the balcony or on your living room sofa while reading a book or watching YouTube videos via your Google Chromecast. The boxers and boxer briefs retail for $20 each, but come down to $14 in your cart.
All these deals also qualify for free shipping with no minimum order. As HS Sweden usually has a four-item minimum for free shipping, this is a nice bonus. While all products are in Canadian dollars, these items do ship in from out of the country so you may be subject to duty. However, I have purchased from HS Sweden many times (over 100 socks worth) and never paid duty yet *fingers crossed*.
Celebrity collaborations are excluded from the sale.
(Expiry: Unknown)