LEGO Santa Set $11.99 ($10.79 with Amazon Prime)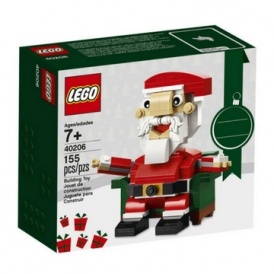 Okay, how cool is this? The LEGO Santa Set is one of the best Christmas-themed sets I've seen in a while, and Amazon.ca has it for $11.99!
This would make the perfect stocking stuffer for your little LEGO fans!
The 155-piece set is recommended for builders aged 7 and up, and it lets you make Santa (with moveable arms) and his chair!
Plus, Amazon Prime members receive an extra 10% off, which means you'll get the set for $10.79! if you're not a member yet, you can sign up for a FREE 30-day Amazon Prime membership.
Shipping is free with Amazon Prime or on orders over $35.
If you like this, you may like these...