Make Your Own Ice Cream! Big Boss Ice Cream Maker $40 + Free Shipping @ Amazon (EXPIRED)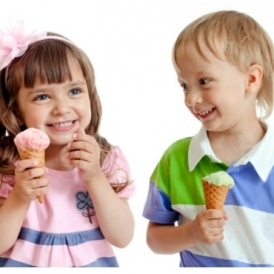 One of my favourite things about summer is the food, let's be honest. Not that ice cream has to be eaten during the summer but it's the best time to indulge in something cold and delicious. We have an ice cream maker and just love it. It's so much fun to experiment! You can have your own ice cream maker for just $39.99!
Ice cream makers aren't just for ice cream, either. Make sorbets, frozen yogurt and frozen drinks. As a healthier option to decadent ice creams, we love to use 0% Greek yogurt with fruit to make delicious, thick, protein-packed frozen yogurt.
This Big Boss 2-Quart ice cream maker also allows you to add your favourite mix-ins. Try chocolate chips, fruit pieces, nuts, crushed cookie pieces, candies.. anything your little heart (or sweet tooth!) desires. It has a transparent, easy-lock lid so you can check your dessert's progress and the cord is stored easily underneath the base when not in use.
This great little appliance is fulfilled by Amazon and, as such, will ship to you for free!
Do you have a favourite frozen dessert recipe? Share it with us!
(Expired)