Lowe's Canada: $70 Off SodaStream Pure - Now Just $59 & Free Shipping (LAST DAY!) (EXPIRED)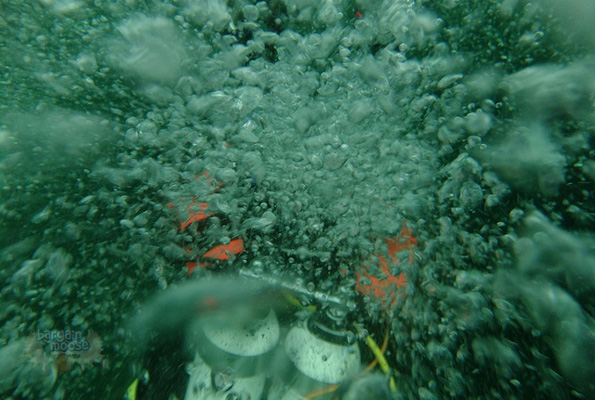 Only a couple of hours are left but until the end of tonight, you can get the Sodastream Pure on sale for just $59 at Lowe's! It was originally priced at $129 and also comes with free shipping since Lowe's offers free parcel shipping on orders over $49.
As I already mentioned, you only have until the end of the day today to secure a deal but if you have been eyeing the SodaStream, then it's definitely worth taking advantage of ASAP because it's significantly more expensive everywhere else and there is no telling when it might go on sale again. To give you an idea, here's a quick price comparison:
So, what exactly is SodaStream? It's a soda maker that turns water into sparkling water in the matter of just seconds.
Neither Lowe's', Kitchen Stuff Plus' or Amazon's product pages have any reviews for this SodaStream, which is actually quite surprising, but on Walmart's page, I found 3 reviews with a total of 5/5 stars. Here's what the first reviewer had to say about it:
We have had this particular soda stream machine for about 6 years now! ..long before they started selling it in stores. It has been one of my best purchases! I love having seltzer available all the time!
The second reviewer echoed the same sentiments but if you want to read a longer review, then check out the third one, which starts with:
We didn't know quite what to expect from Sodastream before it arrived. How much would it taste like store-bought soda? How easy would it be to use? Would it be as enjoyable as regular soda being low calorie? First, Sodastream soda does not taste like store-bought soda. The closest commercial products I can think of are some of the sodas in Italy or some of the sparkling products in the organic section of the grocery store. It is a healthier taste - cleaner and more fresh. It is good knowing you are drinking a healthier product.
Just that review alone is enough to convince me to buy it as one of my resolution for 2015 has been to not only eat healthier but drink healthier as well. It's nice knowing that I don't only need to stick to water with my meals!
(Image Credit: James Lynott)
(Expiry: 14th January 2015)