Get Select Items for Just $5 @ Kitchen Stuff Plus Canada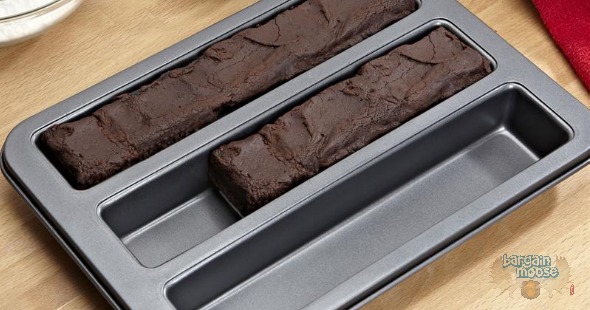 Kitchen Stuff Plus Canada has different Red Hot Deals each week. This week, you can shop at Kitchen Stuff Plus online or in your closest store and get select items for just $5. In stores you will need to use the printable coupon from the link provided below, online you will need the coupon code to get your discount.
Click here to shop @ Kitchen Stuff Plus Canada now
Coupon Code: KSP255
Discount: Select items for just $5
Expiry: 18th January 2015
These Kitchen Stuff Plus items for only $5 are great finds. They might not last long at this price, so stock up now. Otherwise you will have until the 18th of January to enjoy these discounts. There are twenty different items to choose from, with discounts up to 66% off the regular price.
The Softsac Duo Laundry Hamper/Sorter caught my attention. Mainly because I get so aggravated with my significant other for dumping all of the laundry in one load, and then my nice white blouse comes out pink. This laundry hamper was $20 but is now significantly less at only $5.
I also get a little annoyed with boxes of canned pop laying around. Beside my fridge, under the sink.. sometimes I wish the people in my house didn't drink pop. The place might look a little more organized with this Soda Can Dispenser. During this Kitchen Stuff Plus promotion, you will pay only $5 instead of the regular price which was $12.
If I made a brownie in a cake pan, I could probably eat the whole thing myself. Maybe if I use this Optimum Non Stick Brownie Pan I will be able to share a little easier. This pan will make your brownies in three separate pieces. Do you realize that would make every brownie have delicious crunchy edges? That's my favourite part of a brownie. This brownie pan would have cost you $15 elsewhere, but Kitchen Stuff Plus has it as just $5 during their Red Hot Deals promotion this week.
You will also attain free shipping when your purchase total exceeds $75. The catch is that you are limited to only 2 of each item at this price. You will need to add 15 items at $5 to reach this total. With the options available, take this opportunity to grab a few future birthday presents for friends and relatives!
To receive future coupons for Kitchen Stuff Plus, visit our coupon page in the forum and enter your email address. You definitely won't miss any future coupons then!